Where faith, hope, and love flow...
2401 Curdes Ave, Fort Wayne, IN Phone: (260) 755-3542 Church of God , Cleveland TN
---
God wants to be a part of your life. He desires to love you and give you hope, joy and peace. The only way that can happen is through Jesus Christ!

Look at the following illustration...

The ABC's of a personal relationship with Christ!

Asking Jesus to come into your life is as simple as A, B C.

Admit that you have sinned - "All have sinned and come short of the glory of God." Romans 3:23

Believe that Jesus Christ died for you - "But these are written, that ye might believe that Jesus is the Christ, the Son of God; and that believing ye might have life through his name." John 20:31

Confess that Jesus Christ is Lord of your life - "That if thou shalt confess with thy mouth the Lord Jesus, and shalt believe in thine heart that God hath raised him from the dead, thou shalt be saved." Romans 10:9

If you would like to invite Jesus to come into your heart, just pray this simple prayer and if you're sincere, Jesus will come into your heart right now...

"Dear Lord Jesus,

I know that I am a sinner. I believe that You died for my sins and arose from the grave. I now turn from my sins and invite You to come into my heart and life. I receive You as my personal Savior and follow You as my Lord.

Amen"


We want to help you in your new life with Christ. If you've invited Jesus Christ into your life, or would like more information on how to have a relationship with God please email us at .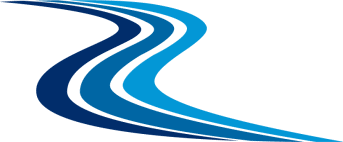 2401 Curdes Ave, Fort Wayne, IN 46805

The official website of the Three Rivers Worship Center, with International Offices in Cleveland, Tennessee.
Copyright ©2009 - 2022 Three Rivers Worship Center, 2401 Curdes Ave, Fort Wayne, Indiana Phone 260 755-3542
Fort Wayne Business List